Supercharge your organization
Do you have the tools to create an engaged team?
We believe that measuring and enhancing employee satisfaction is a key factor in corporate success. With Teamlove, you can survey all of your employees quickly and efficiently. And since they are giving feedback to their coworkers rather than a faceless HR department, they will be more likely to speak honestly about their work. The result is an efficient, useful tool that can serve as a valuable part of your organization's culture.
Why we developed Teamlove
Employee surveys have become an integral tool for many companies. During my career in consulting, I have conducted quite a few organizational surveys. However, these are usually expensive, hardly feasible without special and difficult-to-operate software, and often deliver disappointing end products such as rigid result reports or complicated objectives. When we discuss with managers how they experience feedback processes, they are often frustrated but do not know a good alternative.
Based on these experiences, we developed Teamlove, an innovative and flexible solution. Teamlove allows you to learn more about your teams and improve them in a targeted way by naturally encouraging conversations on topics of interest.
Finding the right solution to optimize job satisfaction in your company is probably one of the most important decisions you will have to make in your HR career. Teamlove is a new tool that might be the solution for your company. Continue reading for all the facts about Teamlove and how we solve common problems and pain points of established feedback processes. Or, even better, try Teamlove for free to experience it yourself or compare it to your existing solutions.
For over a decade, our team has been supporting companies to compete in an increasingly competitive environment. In us, you will find a reliable partner who cares about your success and further development.

Christopher Klanke


Implementation Specialist at Teamlove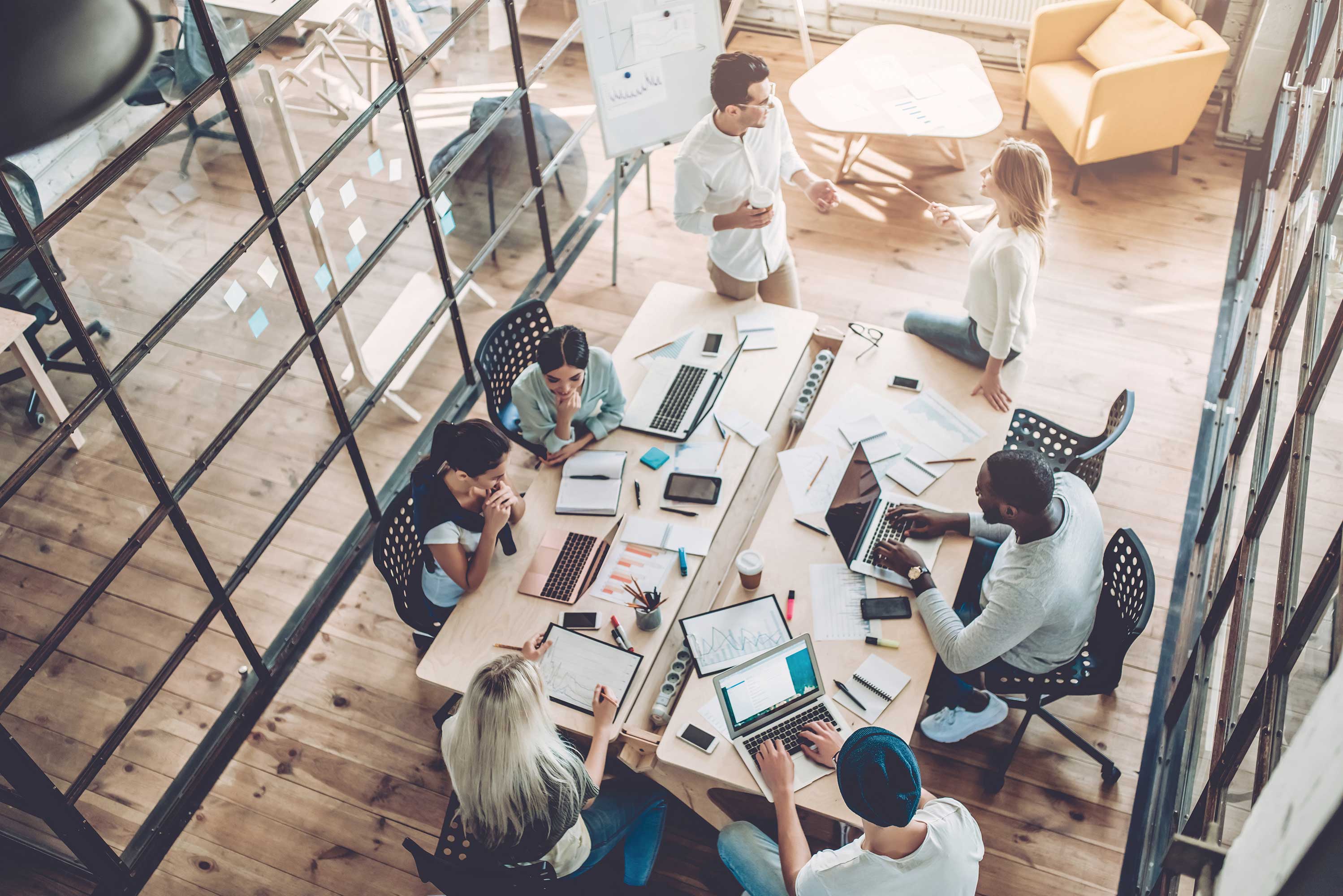 What makes us unique
Getting things done
The biggest obstacle for feedback processes is, to not only identify problems but also to translate these into meaningful measures that are implemented successfully. To ensure sustainable success, we rely on several innovative design solutions.
Check-ups during implementation
Using Teamlove, the entire team formulates its goals in a joint reflection workshop and establishes them on an action board. Furthermore, a short check-up meeting after 4 weeks is part of each action phase. Structuring the implementation of goals in this way helps to solve problems early on in the process.
Implementation of all process phases on topic cards
Feedback, derivation of goals, and their implementation - instead of relying on different tools, Teamlove integrates all these steps on a single topic card. By avoiding media discontinuities and providing a complete overview of a topic at any given time, Teamlove allows your team to concentrate on deriving and implementing effective measures fully.
The right amount of feedback
Proper timing of feedback procedures is a challenge. An interval of one or two years overwhelms and does not yield sustainable results. Weekly or monthly feedback might desensitize team members and does not provide enough impulse for discussions and actions. Therefore, we advocate a flexible, three-month process to achieve the optimal combination of impetus and continuity.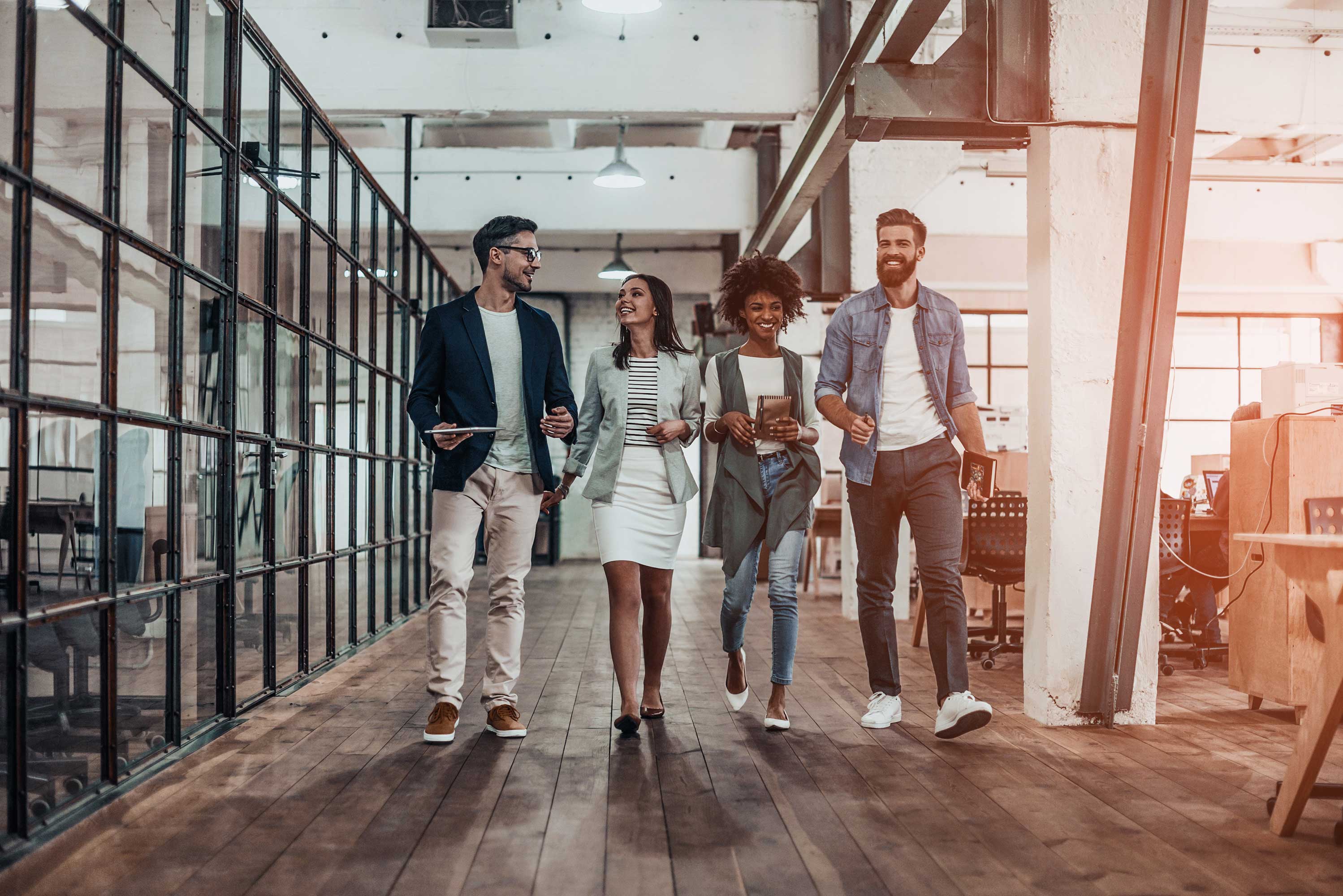 What makes us unique
We make teambuilding exciting
Self-reflection is an arduous and demanding process. Only through hard work and persistence can one break old patterns and achieve one's goals. If successful, however, the result is almost always significantly increased productivity and satisfaction. With a series of innovative measures, we simplify the entry into the reflection process.
Invest in topics
After rating many topics in a questionnaire, only a few participants can remember their specific answers. In Teamlove, each team member only names 3 positive and 3 critical topics during each action cycle. For these topics, in-depth descriptions of the problem and suggestions for improvement are collected directly. Therefore, the team already has a range of topics to choose from for the final prioritization of topics. After working through them thoroughly, your team members will already be emotionally invested in them.
Save energy and time
We believe it is important that a feedback process quickly produces clear and visible results. Therefore, following the concept of our reflection workshop enables you to derive well-structured measures within 2 to 3 hours. In particular, it ensures that all measures can be implemented and potential pitfalls are identified and solved early on in the process.
An optimistic mindset
Feedback processes often address serious topics. Therefore, maintaining a certain level of ease during the process becomes crucial. Through its card-based design, Teamlove provides a haptic and playful context. Moreover, starting the reflection workshop by celebrating successes helps to establish the right emotional mindset among team members. Along with the discussion of challenges, this is an important aspect of team reflexivity.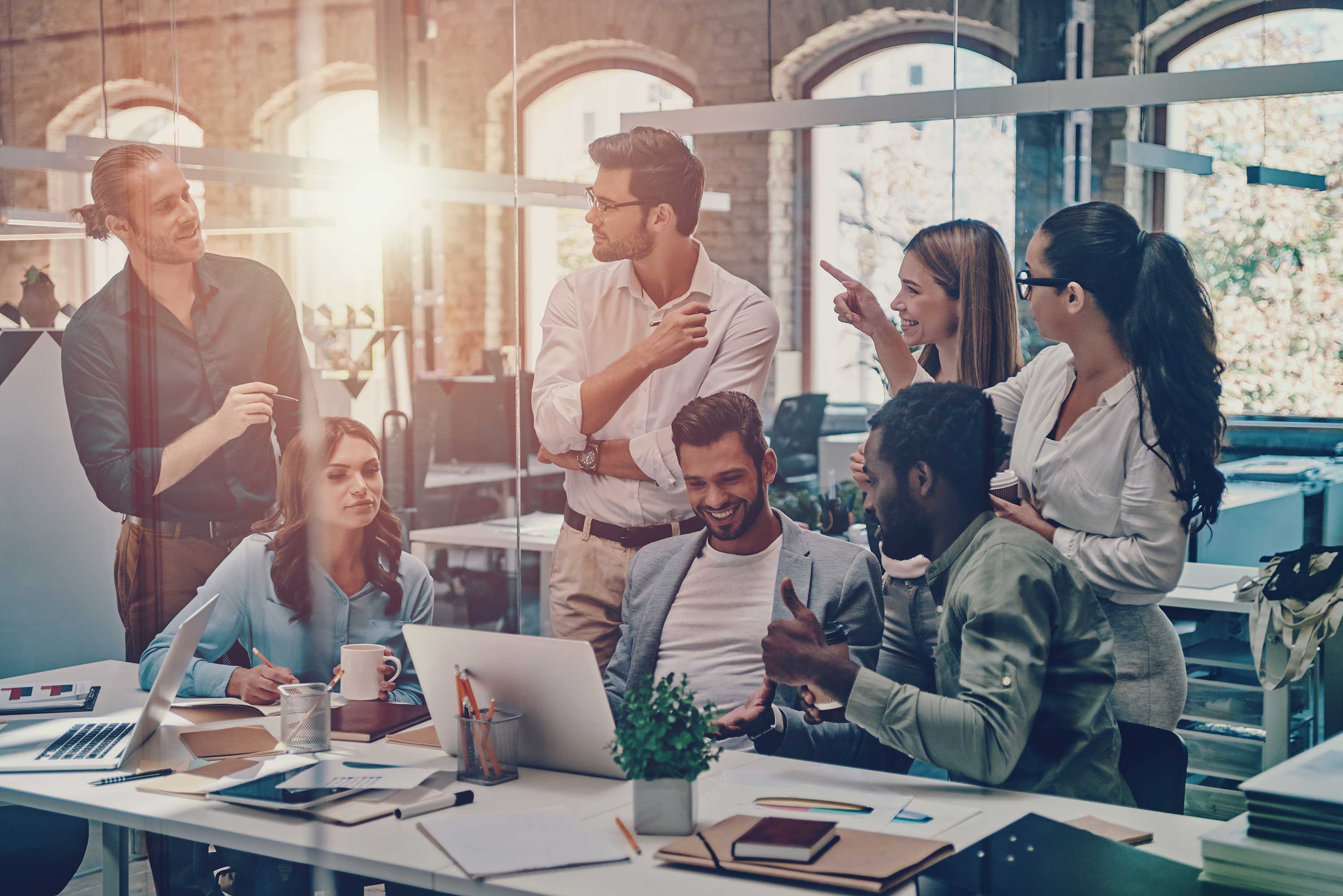 What makes us unique
In the right place at the right time
In classical employee surveys, numerous stakeholders address a large number of topics. However, it often remains unclear how to proceed with the results and who is responsible for coordinating and implementing the measures. With our approach, initially, the team is responsible for implementation. However, responsibilities can also be assigned within the company so that all cross-team challenges are automatically forwarded to the right person.
Most solutions can be worked out in a team
Teamlove has been designed for teams. Because in a team, decisions can be made quickly and non-bureaucratically. By doing so, measures can be implemented promptly and successfully. Additionally, through the high interaction frequency of teams during everyday work, improvement processes can also be designed iteratively and sustainably.
Positioning topics in the right way
Although organizational topics can partially be shaped by teams, there are areas in which only company-wide action ensures a tangible improvement. For these issues, we have implemented a process whereby problems can be forwarded directly to the responsible roles and be dealt with by the appropriate department.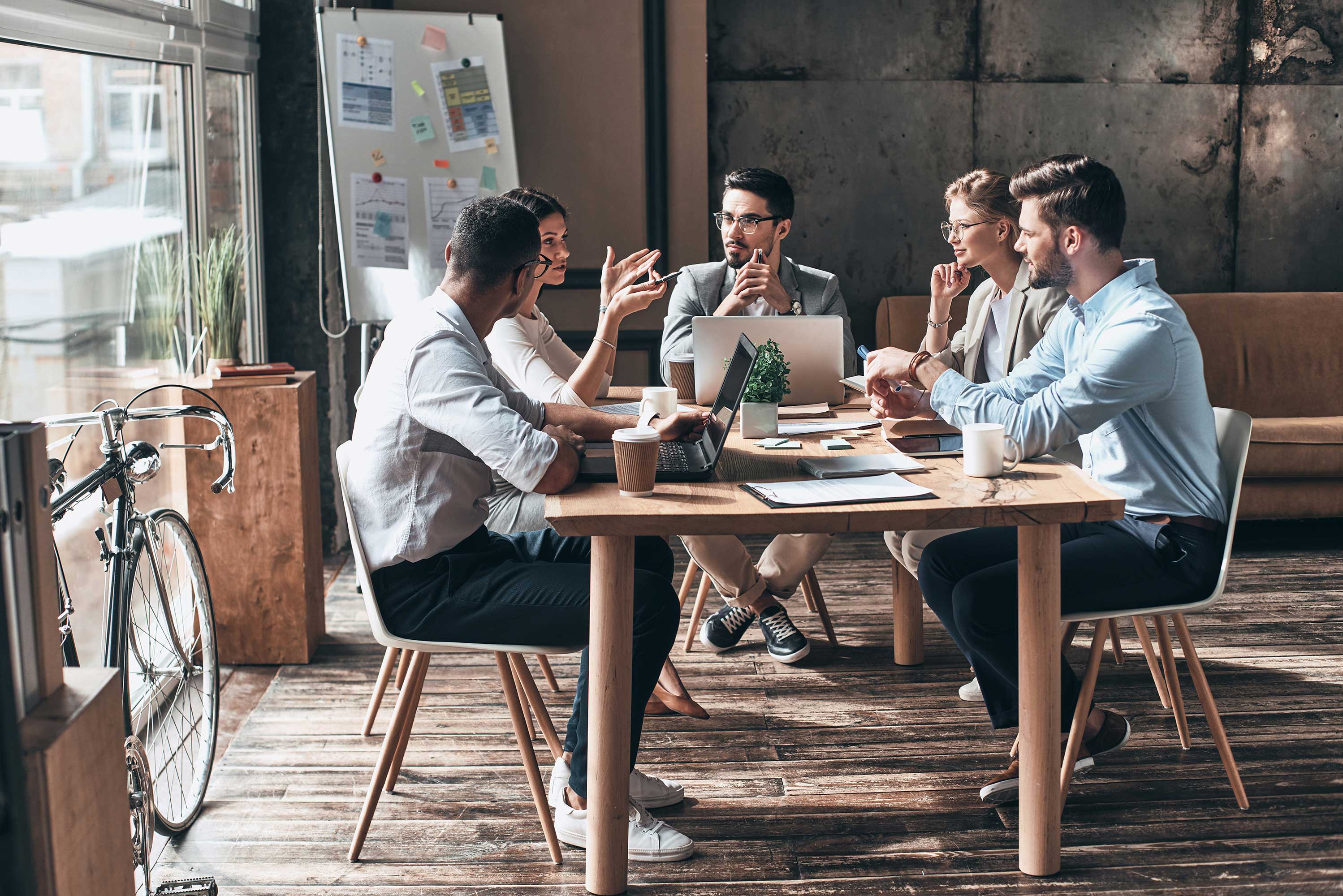 What makes us unique
Adapting to a team's ability
Teamlove has been designed to provide teams with a tool that enables autonomous development. Our well thought out process and AI generated suggestions help them achieve their goals. However, it is important to keep in mind that teams differ in their capabilities and requirements of support. Therefore, we have implemented several mechanisms to provide teams with targeted support during the process.
Supported by AI
Our AI language model is here to help you improve the collaboration and success of your teams. With its advanced artificial intelligence and broad knowledge in various fields, it is able to provide tailored suggestions for improving team work and facilitating lasting growth.
Account for change readiness
Using Teamlove will show you that a team is able to solve most problems on its own. Nevertheless, we always measure the willingness to change as well as the competence to act of each team member and the whole team at the beginning of every feedback cycle. Teams that fall below a critical value of our change index are encouraged to work on their openness for feedback and communication skills first. In addition to that, teams have the option to add coaches to their teams as guests.
Ideal accompaniment for coaching
With Teamlove, we offer trainers and coaches an ideal tool to support team processes. By using the content and process model of Teamlove, coaches can focus on their core tasks: facilitating communication between individuals to ensure a trusting environment so that they can openly voice their doubts and fully dedicate themselves to common goals. When a coach is added to a team, they can examine a team's feedback results. During the reflection workshop, a coach can also actively intervene and define goals, tasks, and deadlines together with the team. Similar to its sole use for teams, Teamlove efficiently structures the workshop and the derivation of objectives, making it easier to solve even challenging problems.
Frequently asked questions
Can not find the answer you are looking for? Reach out to our customer support.
Is Teamlove really free for teams?

Yes! We are committed to keeping Teamlove free for teams. We know how difficult it is to get budgets approved for work-related tools and apps and want to allow everyone to start using Teamlove easily. In fact, Teamlove is free for up to 10 teams, so small organizations that usually do not have a significant HR budget can equally profit from team development.

How often shoud I use Teamlove?

Teamlove was designed for three-month cycles. You will use Teamlove often at the start of a cycle and in between to document your process and to conduct a check-up meeting.

What kind of data can HR see from my team?

Teamlove was designed with anonymity in mind so you can focus on your team's development. We do share your team results with HR but not any individual topic ratings or comments. Those are really meant to move you and your teammates forward.

How can I test Teamlove?

Just open an account and give it a spin. It's free without any restrictions for individual teams. For organizations, it is free for the first 10 teams.
Start improving your team today.
Try the first 90-day action cycle with your team and experience the performance improvements yourself.